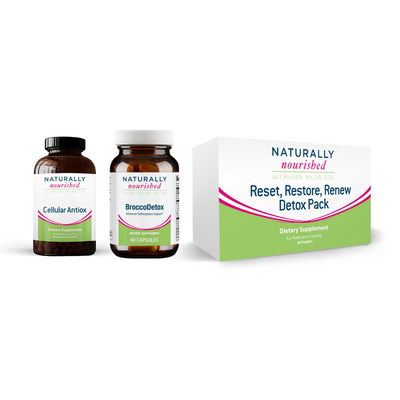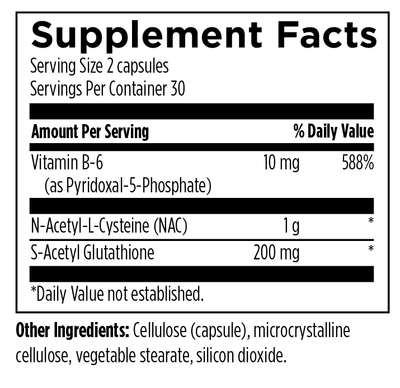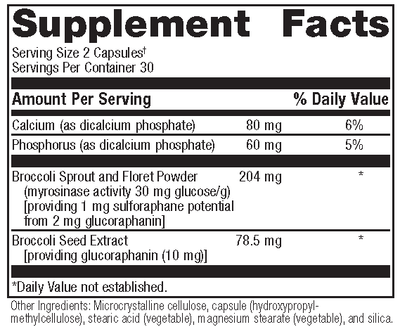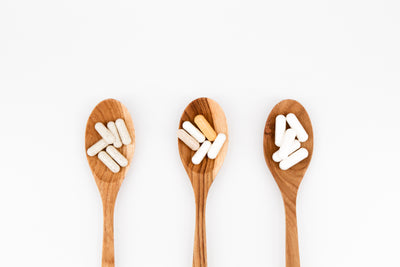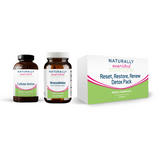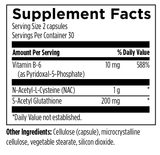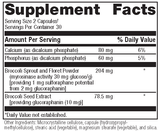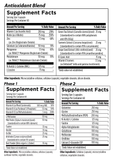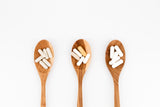 Detox and Defend Bundle
Cellular Antiox 60 capsules
BroccoDetox 60 capsules
Detox Packs 60 packs

Regular price
$241.75
$212.74
This detox supporting bundle supports daily detoxification needs and beyond with three targeted products designed to promote clean living in a dirty world!
FREE shipping on orders over $175
Detox and Defend Bundle Supports:
Daily detoxification
Liver and gallbladder health
Hormone balance and reduction of estrogen dominance
Chemical exposure
Anti-aging and antioxidant status
Skin health and vitality
How to Take
Cellular Antiox 1 at rise, 1 mid-afternoon
BroccoDetox 1 at breakfast, 1 at dinner
Detox Packs 1 at rise or rest, increase to 2-3/day during increased toxin exposure
Subscription & Use Tip
Lasts 1-2 months with typical use
Please note: bundles are discounted at 12% to provide you an affordable access point. Additional subscription discounts will not be provided on bundles.
Safety
Not recommended while breastfeeding
Not recommended during pregnancy
Not safe for kids
Learn more
This product also supports
Detox and Liver Support
Description
This bundle contains three of our top detox supporting products and is meant to aid in ongoing liver, kidney, and cellular support for those regularly exposed to toxins, dealing with hormonal imbalance such as estrogen dominance, combating chronic fatigue, neurological conditions, or looking to offset the impact of living in a dirty world. 
Cellular Antiox: Glutathione is the most potent antioxidant playing a role in chronic fatigue syndrome, inflammation, detoxification, and cellular defense. The unique delivery of acetylated form of glutathione is paired with NAC and B6 for optimum absorption and bioavailability. S-acetyl-glutathione is well-suited for oral ingestion, because this acetyl group protects glutathione from breaking down in the gastrointestinal tract; once absorbed and inside the cells it is removed, thus leaving the glutathione molecule intact. This product also includes N-acetyl-cysteine (NAC) and vitamin B6, both of which are important for the production of glutathione. This formula is used in the Naturally Nourished Clinic to reduce inflammation, toxicity, arthritic pain and chronic fatigue.
BroccoDetox features Brassinase™‡—a unique combination of broccoli ingredients that supply standardized amounts of glucoraphanin and active myrosinase enzyme to help support sulforaphane production. Sulforaphane is a potent activator of the body's own antioxidant and detoxifying enzymes and is responsible for many positive health benefits associated with broccoli consumption.
Reset Restore Renew Detox Packs: Reset your Metabolism, Restore your Digestion and Renew your Vitality with our Detox Support Packs. 
Each Detox Pack Contains: 
Antioxidant Blend to protect your body during toxin release and promote anti-aging support 

Phase 1 Supplement to provide liver and gallbladder support as well as bile flow in trapping toxins and supporting conversion of fat soluble toxins to water solubility

Phase 2 Supplement to provide sulfur containing amino acids to promote excretion of toxins, reduction of toxic by-products, improved muscle and nerve function.
* These statements have not been evaluated by the Food and Drug Administration. This product is not intended to diagnose, treat, cure or prevent any disease.
Why Naturally Nourished
Potency

Clinical Results

Synergistic Formulas

Third Party Tested

Purity
How to Use
How to use:
Cellular Antiox 1 at rise, 1 mid-afternoon
BroccoDetox 1 at breakfast, 1 at dinner
Detox Packs 1 at rise or rest, increase to 2-3/day during increased toxin exposure such as getting hair dyed, being in a nail salon or drinking alcohol
Detox and Defend Bundle
Cellular Antiox 60 capsules
BroccoDetox 60 capsules
Detox Packs 60 packs