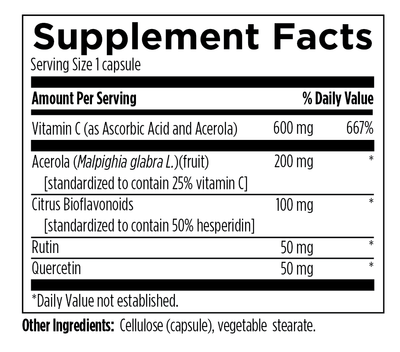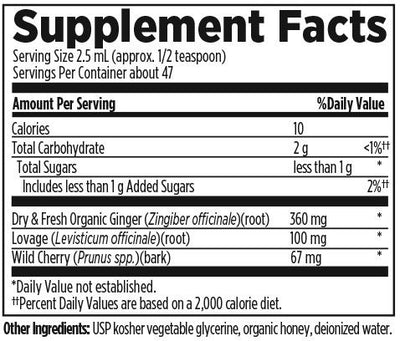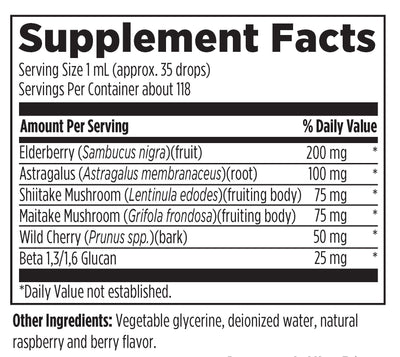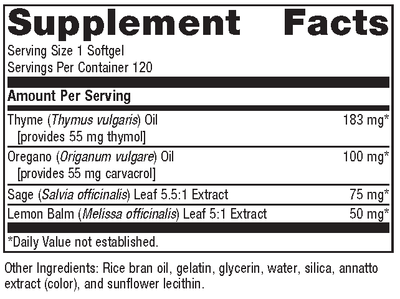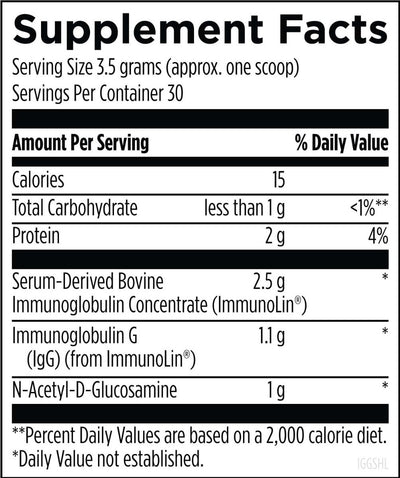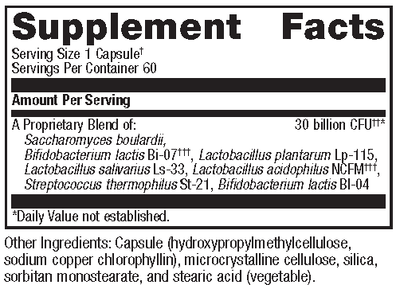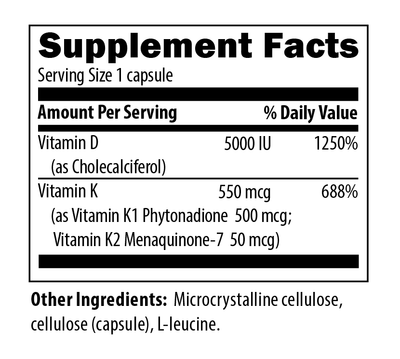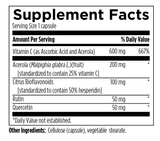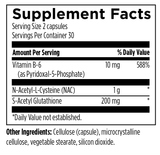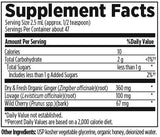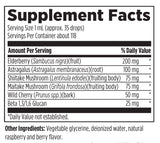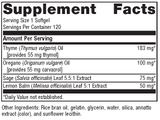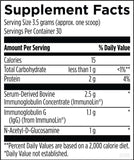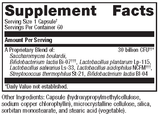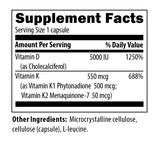 Ultimate Medicine Cabinet Bundle
Cellular Antiox 60 capsules
Herbal Ginger Syrup 4 fl oz
Elderberry Plus 4 fl oz
GI Immune Builder 30 scoops
Herbal Immune 120 softgels
Bio-C Plus 90 capsules
Rebuild Spectrum Probiotic 60 capsules
Vitamin D Balanced Blend 60 capsules
Regular price
$443.35
$390.00
The ultimate bundle to stock your medicine cabinet for immune support for the entire household, whether dealing with active cold, cough, flu or virus
FREE shipping on orders over $175
Ultimate Medicine Cabinet Bundle Promotes:
Upper respiratory health
Allergies and excessive histamine reactivity
Immune health and seasonal support
Cold and flu prevention and recovery
Gut health and digestion
Reduced cough and congestion
Relief of sore throat
Foodborne illness and stomach bugs
How to Take
Cellular Antiox 1 at rise and 1 at mid-day with or without food
Herbal Ginger 1/4-1 mL 3 times daily
Elderberry Plus 1/2-1 mL 3 times daily
GI Immune Builder 1 scoop daily
Herbal Immune 1-2 daily without food
Bio-C Plus 1 at breakfast, 1 at lunch
Rebuild Spectrum Probiotic 1 at bed
Vitamin D Balanced Blend 1 at breakfast
See below for detailed dosage for times of immune distress
Subscription & Use Tip
Lasts 1-2 months with typical use
Please note: bundles are discounted at 12% to provide you an affordable access point. Additional subscription discounts will not be provided on bundles.
This product also supports
Immune and Wellness
Description
This bundle contains everything you need to get through cold, flu and virus season! It is designed to be a "one stop shop" to fully stock your medicine cabinet so that you are prepared for anything that comes your way. This bundle will cover your wellness needs for all household members with dosage provided below during times you want to simply prevent illness as well as times of active infection. With support for upper respiratory health, antiviral protection, and targeted probiotics, this bundle is a foundational tool for your farmacy and keeping your family healthy all year round!
Cellular Antiox a potent combination of NAC and glutathione, two powerful antioxidants shown in research to reduce viral load, lessen severity of infection, decrease oxidative stress and dampen inflammatory progression. NAC has additional roles in increasing oxygenation, repairing lung tissue, and acting as an expectorant to break up mucus or phlegm. An essential preventative player for upper respiratory illness as well as one you will want to increase during times of congestion and cough. 
Bio-C Plus provides a potent whole food form of vitamin C from acerola fruit along with concentrate and plant bioflavonoids (hesperidin, rutin, quercetin and mixed citrus bioflavonoids), known for their ability to reduce histamine and allergy while enhancing immune health as well as anti-inflammatory and white blood cell support. Vitamin C deficiency can lead to increased viral susceptibility as well as increased risk of severity with pneumonia, influenza and viral infections. The quercetin in this formula has the ability to decrease viral entry and replication which in turn lessens risk of severe illness. 
Rebuild: Spectrum Probiotic is the probiotic you want to reach for during times of illness, everything from upper respiratory infection to foodborne illness to gut bugs and beyond! It is also the go to during and post antibiotic treatment.  This concentrated formula supplies a proprietary blend of 7 beneficial probiotic strains including L. acidophilus NCFM®, B. lactis Bi-07, B. lactis Bl-04, L. salivarius Ls-33, and L. plantarum Lp-115. Promotes a healthy intestinal environment and immune response. Helps relieve recurring functional bowel discomforts and intestinal irritation. Contains NCFM®, one of the most well researched probiotic strains. Designed for reliable outcomes with a concentrated dose of S. boulardii. This product is dairy-free and soy-free.
Vitamin D Balanced Blend: A easy to absorb high dose vitamin D paired with bioactive vitamin K to support utilization where needed while preventing calcification of soft tissues. This balanced blend provides a clinically useful dose of vitamin D3 along with vitamin K as both K1 and the MK-7 form of K2 to support absorption and reduced risk of calcification. Vitamins D and K are essential for optimal bone and arterial health and for maintaining the immune system in proper balance. This formula is a daily staple during immune season and can be increased as needed during times of distress. Children normally taking the Liquid Vitamin D Balanced Blend can use this capsule opened into a bite of food for a more potent dose when they are actively ill. 
Herbal Ginger Syrup is formulated as a sore throat and cough remedy. This throat-soothing elixir contains all-natural herbal ingredients in a base of vegetable glycerine with organic honey, and boasts a potent and pleasant ginger flavor. The three herbal ingredients in Herbal Ginger Syrup—ginger, lovage, and wild cherry bark—have been shown to support the immune response, aid suppression of occasional cough, and provide relief from the pain and irritation that may be associated with cough and sore throat, without the adverse side-effects of pharmaceutical drugs commonly used for this purpose.
Elderberry Plus liquid provides immune support in a pleasant tasting liquid ideal for both children and adults. Specified herbs, mushrooms, and natural compounds, like the ones found in Elderberry Plus liquid, have been shown to support proper immune functions such as natural killer (NK) cell activity, cytokine synthesis, and expression, as well as the T- and B-cell mediated responses necessary for a strong immune
defense. Research suggests that the bioactive constituents from these compounds show significant improvements in conditions such as influenza, respiratory tract infections, cancer prevention, and various viral and bacterial infections.
GI Immune Builder provides immunoglobulins to prime the gut in response to bacteria, virus, and aid in reducing reactivity to foods. GI Immune Builder ensures the gut has the tools to respond to any foreign invaders appropriately, from virus to foodborne illness and beyond. GI Immune Builder combines serum derived bovine immunoglobulin concentrate with IgG (ImmunoLin®) with N-acetyl-D-glucosamine to support the structure of the cells of the intestinal lining and promote a healthy inflammatory response in the cells of the gastrointestinal (GI) tract. These ingredients work together to provide support to the intestinal barrier and gut immune health.  It is a proprietary, protein-based dietary supplement containing more than 50% immunoglobulins to help support digestive function and promote a healthy GI immune system.⁠*
Herbal Immune: provides a blend of concentrated essential oils and herbal extracts from the aromatic mint family in a formula designed to support intestinal microbial balance and healthy digestion as well as upper respiratory health. Unique softgel encapsulation technology allows the essential oils to be blended with dry leaf extracts of sage and lemon balm— herbs that complement and stabilize the fragile essential oils. This formula can be used as needed for congestion and upper respiratory support, cough and sore throat. Note: this is the only formula not appropriate for small children as it is a large gel cap. 

* These statements have not been evaluated by the Food and Drug Administration. This product is not intended to diagnose, treat, cure or prevent any disease.
Why Naturally Nourished
Potency

Clinical Results

Synergistic Formulas

Third Party Tested

Purity
How to Use
How to Take:
(*)= how to increase at times of illness or infection
Bio-C Plus 1 at breakfast, 1 at lunch (*2 capsules 3-4x/day per bowel tolerance)
Rebuild Spectrum Probiotic 1 at bed (*1 at rise and 1 at bed)
Vitamin D Balanced Blend 1 at breakfast (*4x/day for 5 days)
Cellular Antiox 1 at rise, 1 mid day best without food (*2 3-4x/day)
GI Immune Builder 1 scoop daily mixed into liquid or raw honey (*1 scoop twice daily)
As needed for illness/symptoms/exposure risk:
Herbal Ginger Syrup 1 mL 3 times daily for cough/sore throat
Elderberry Plus 1 mL 3 times daily
Herbal Immune 2-3 daily for cough, sore throat, congestion or stomach bug
*Increase formulas in above section by recommendation in asterisk
For children during acute illness:
Bio-C Plus 1 capsule opened into a bite of food or honey
Cellular Antiox 1 capsule opened into a bite of food or honey
GI Immune Builder 1/2 scoop mixed into liquid or bite of food or honey
Vitamin D Balanced Blend 1 capsule opened into a bite of food or honey
Herbal Ginger Syrup 1 mL 2-3 times daily for cough/sore throat
Elderberry Plus 1 mL 2-3 times daily
Rebuild Spectrum Probiotic 1 capsule opened into a bite of food or honey
Herbal Immune is not recommended for children under 50 pounds, once >50 pounds and swallowing capsules this can be used at 1-2 daily for severe congestion, sore throat or cough as well as stomach bug.
Note: the Bio-C Plus, Cellular Antiox, GI Immune Builder, Vitamin D Balanced Blend & Rebuild Spectrum Probiotic can ALL be opened together and mixed with raw honey as a concentrated bite!
Ultimate Medicine Cabinet Bundle
Cellular Antiox 60 capsules
Herbal Ginger Syrup 4 fl oz
Elderberry Plus 4 fl oz
GI Immune Builder 30 scoops
Herbal Immune 120 softgels
Bio-C Plus 90 capsules
Rebuild Spectrum Probiotic 60 capsules
Vitamin D Balanced Blend 60 capsules