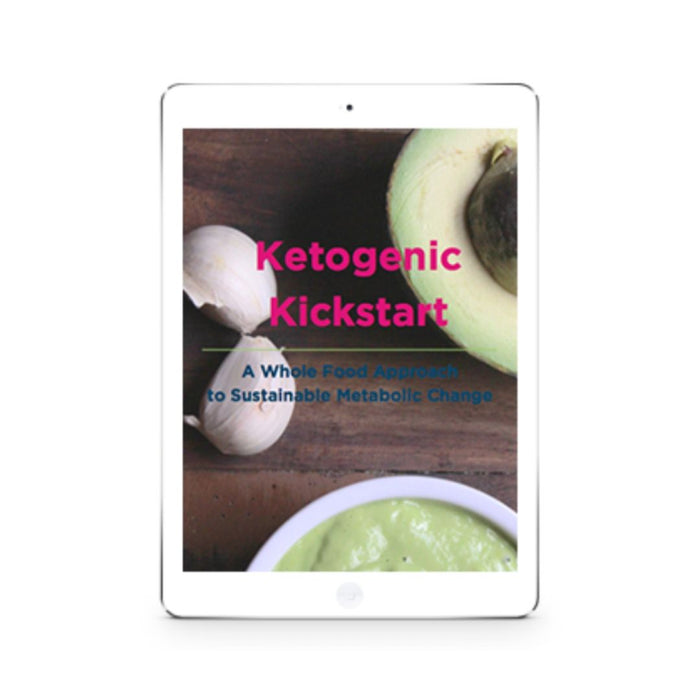 Ketogenic Kickstart
ebook
85-page ebook including information on where we went wrong with the standard American diet, drivers of imbalanced metabolism, how to achieve nutritional ketosis, food-as-medicine support, intermittent fasting, and more!
FREE shipping on orders over $150
Description
Can you really eat fat and get skinny? Low-carb diets have gained popularity over the past 40 years and research supports the sustainability of the results compared to calorie restricted or low fat plans.
Beyond weight loss, a very low carbohydrate diet can play a beneficial role in brain health, gut bacterial reset, and hormonal balance. Learn about the process of ketosis, how to achieve a ketogenic state and how to monitor success, benefits of ketosis and how to use it as a tool to create optimal health outcomes.
This ebook contains supportive materials for your ketogenic journey to help you take control of your health and get the benefits of ketosis beyond weight loss!
Note: for best results consider joining our next 12-week Food-as-Medicine Ketosis program which includes the bundle of ketosis ebooks!
Ketogenic Kickstart
ebook