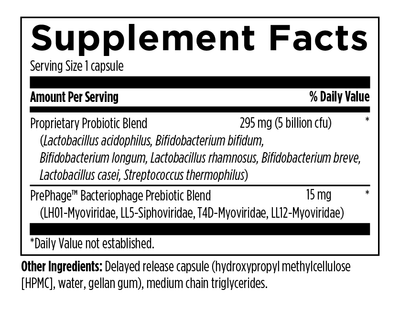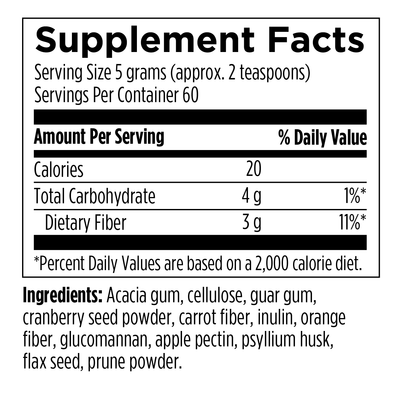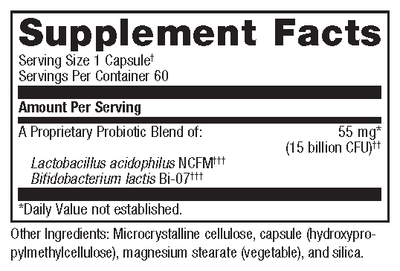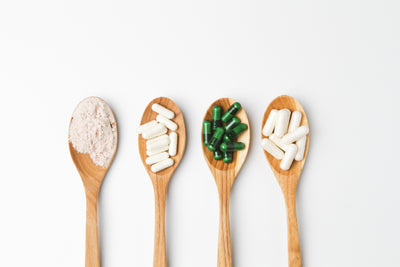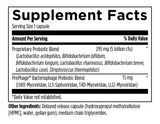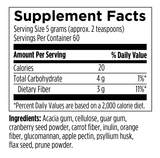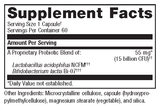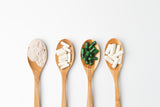 Bacteria Rebuild Bundle
Phytofiber 60 teaspoons
Restore: Baseline Probiotic 60 capsules
GI Cleanup 60 capsules
Rebuild: Spectrum Probiotic 60 capsules
Regular price
$231.00
$203.28
An essential bundle for rebuilding gut bacteria after a cleanse or antibiotic use combining targeted probiotic strains with prebiotic fiber
FREE shipping on orders over $175
Bacteria Rebuild Bundle Supports:
Bowel regularity
Optimal digestive health
Reduced bloating
Gut bacteria reset
Post-antibiotic recovery
How to Take
Phytofiber 2 tsp daily with nut milk, water, or in a smoothie
Restore: Baseline Probiotic 1 at bed
GI Cleanup 1 at rise
Rebuild: Spectrum Probiotic 1 at bed
Subscription & Use Tip
Lasts 2 months with typical use
Please note: bundles are discounted at 12% to provide you an affordable access point. Additional subscription discounts will not be provided on bundles.
Safety
Safe with breastfeeding

Safe during pregnancy

Safe for Kids
Learn more
This product also supports
Digestion and Gut Health
Description
After a bacterial cleanse, it is important to rebuild your "army" of beneficial bacteria. Prebiotics from the Phytofiber in combination with different targeted strains of probiotic will work to prevent relapse and support a healthy gut microbiome!
PhytoFiber: a comprehensive product that contains 12 different types of fiber and none of the allergenic proteins or harsh, irritating components commonly found in other fiber products on the market. This gluten-free product was designed with the features of a grain-free diet in mind, with which human physiology may be most adapted. This functional fiber acts as a prebiotic feeding gut bacteria to promote optimal digestive health and bowel regularity. PhytoFiber is a useful tool to help support proper weight management, glucose levels, and cholesterol levels.
Restore Baseline Probiotic: provides a dairy-free base for a blend of highly viable, pure strains of Lactobacillus and Bifidobacterium the two most researched strains for optimal digestive, immune, and microbiome function. This is our "baseline" formula in the Naturally Nourished clinic to aid in restoring optimal gut health as a foundational ongoing baseline formula.
Rebuild Spectrum Probiotic provides multidimensional support for both the upper and lower GI tract for digestive and immune health with a "friendly yeast" strain S. Boulardii to aid in prevention of yeast overgrowth. This concentrated formula supplies a proprietary blend of 7 beneficial probiotic strains including L. acidophilus NCFM®, B. lactis Bi-07, B. lactis Bl-04, L. salivarius Ls-33, and L. plantarum Lp-115. Promotes a healthy intestinal environment and immune response. Helps relieve recurring functional bowel discomforts and intestinal irritation. Contains NCFM®, one of the most well researched probiotic strains. Designed for reliable outcomes with a concentrated dose of S. boulardii. This product is dairy-free and soy-free.
GI Clean Up is a strategic probiotic that strategically eats away at the die-off of bad bacteria as a bacteriophage. Bacteriophages, or simply phages – whose name means to eat or devour in Greek – are viruses that exclusively infect bacteria. They prey only on bacteria, never human cells, and bacteria have trouble becoming immune to them. Highly specific bacteriophages may be classified as prebiotics since they enhance the growth of beneficial bacteria in the gastrointestinal tract. Beneficial GI bacteria such as bifidobacteria, lactobacillus and others, are in a constant battle for food and space. Inhibition of the growth of neutral or potentially harmful bacteria creates an availability of space and resources to allow the growth of beneficial organisms. Most other prebiotics are non-digestible fibers that often produce the negative side effect of gas and bloating. This dairy-free product combines these unique patented bacteriophages with potent probiotic strains to both reduce the stress to the GI tract and set it up for successful long-term shifts.
* These statements have not been evaluated by the Food and Drug Administration. This product is not intended to diagnose, treat, cure or prevent any disease.
Why Naturally Nourished
Potency

Clinical Results

Synergistic Formulas

Third Party Tested

Purity
How to Use
This bundle is designed to be the second step after completing my Beat the Bloat Cleanse. It can also be used if dealing with known gut sterility or after a round of antibiotics to help repopulate the microbiome and prevent pathogenic yeast or bacterial overgrowth.
Bacteria Rebuild Bundle
Phytofiber 60 teaspoons
Restore: Baseline Probiotic 60 capsules
GI Cleanup 60 capsules
Rebuild: Spectrum Probiotic 60 capsules