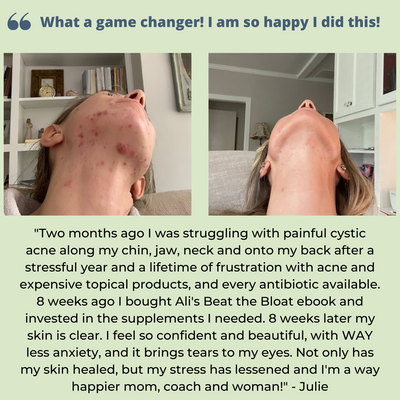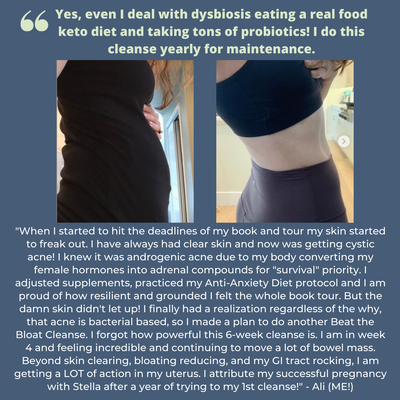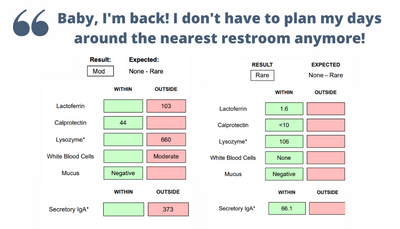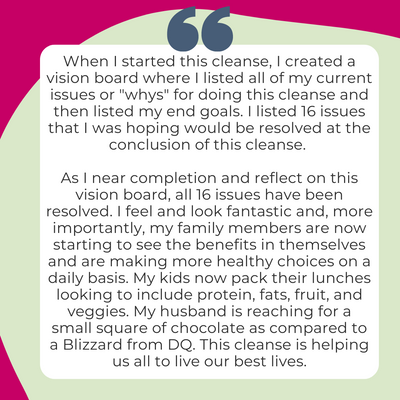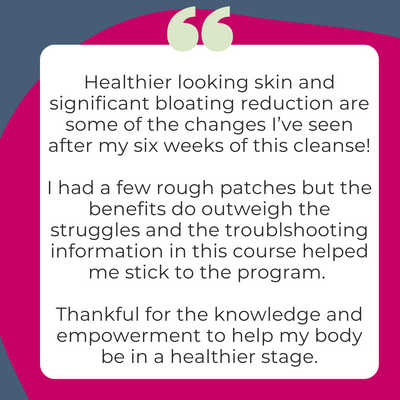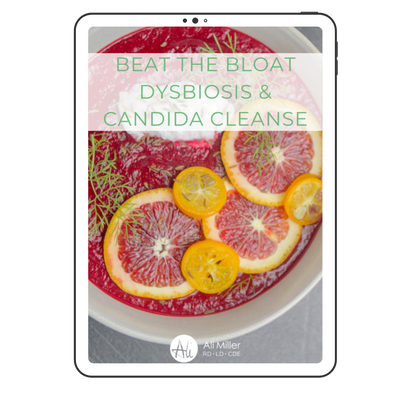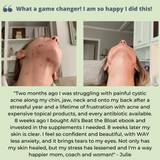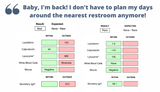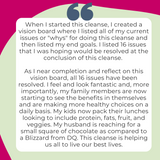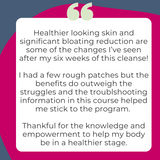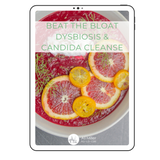 Beat the Bloat Program + Ebook
Virtual Program
Join us for a Beat the Bloat Program including 3 recorded classes, ebook with protocol, virtual classroom with handouts, supplement recommendations, recipes and more!
FREE shipping on orders over $150
Your Beat the Bloat Program Includes
Beat the Bloat Ebook and Protocol
Dietary Guidelines & Favorite Recipes
Detailed Supplement Protocol
Considerations for Parasites
SIBO and Resistant Infections
Addressing Food Sensitivities
The Cortisol and Bloating Connection
Busting Biofilms
How to Assess Your Cleanse Progress
Constipation Support
Detox and Dieoff Support
How to Reinoculate with Good Bacteria
Probiotics and Prebiotics
Maintaining Your Results
Want to know if Beat the Bloat is right for you?
Description
Join Ali and Becki for a Beat the Bloat Program to address dysbiosis, bloating, gut health and beyond! If you have always wanted to do our Beat the Bloat Cleanse, this program will walk you through exactly what to eat, how to supplement, how to troubleshoot when issues arise and so much more.
This Archived Program Includes: 
3 Recorded Classes with Ali and Becki to support you at the beginning, middle and end of your cleanse
Beat the Bloat Ebook valued at 9.99
Lifetime access to a Virtual Classroom containing helpful handouts, additional resources, supplement recommendations, recipes and more. 
This program is intended to be done in conjunction with our Beat the Bloat Gut Cleanse. You will need the Beat the Bloat Bundle to get started.
Our Beat the Bloat e-book includes:

Step by step directions for a successful cleanse: what to eat and what not to eat!
Assessing for dysbiosis
Advanced supplement recommendations
Phase 1 and Phase 2 Meal Plans

Low FODMAPs Meal Plan
Printable Cleanse Friendly Grocery List
Candida Quiz

Up to date research on the dysbiosis disease connection
FAQs: everything you want to know about the cleanse
Ebook only variant does not include program access and is intended to be a self-guided approach.
Want to know if Beat the Bloat is right for you? Take the Dysbiosis & Candida Quiz now
Benefits
Benefits of a Successful Gut Cleanse Include:
Improved Digestion
Resolution of Bloating, Constipation and Diarrhea
Clearer Skin, Resolution of Acne, Eczema, Psoriasis and More
Improved Energy
Mood Stability, Reduce Depression and Anxiety
Weight Loss
Improved Quality of Life
Enhanced Immune Health
Reduced Sugar and Carb Cravings
Cognitive Clarity, Reduced Brain Fog
Reduced inflammation and Pain
Reduced Overall Disease Risk
Support for Autoimmune Remission
Q&A
Can I do the Beat the Bloat Program without the Beat the Bloat Supplements?
You can absolutely participate in the program without purchasing the supplements, however for best outcomes you will need to follow both the diet and supplement protocol.
Do I have to start my cleanse at a specific time?
No, you can start at any time. We recommend looking at your calendar and finding a 6 week window that works best for you.
Can I do this cleanse while pregnant or breastfeeding?
The Beat the Bloat Supplement Bundle as it is sold is not recommended for pregnant or breastfeeding women, however it is fine to follow the diet portion of the cleanse and there is more information in Class 1 about how to modify the cleanse for pregnancy, breastfeeding or children.
How often can I do the Beat the Bloat Cleanse?
Many people find that doing the Beat the Bloat Cleanse once a year is a fantastic tool for microbiome maintenance, however for more resistant bacterial or yeast infections you may need to do the cleanse 2-3 times before seeing results. We will discuss this at length during the program and offer solutions for resistant and recurrent infections.
Course Access
This is a virtual program. It will have a back end dashboard on the website to which you will have lifetime access (for the lifetime of our website). You will receive the Beat the Bloat Ebook upon purchase and an email reminder to watch each class.
Please note: any reference to live support on Slack or lab discounts is not relevant to the archived program.
No refunds, no exceptions on virtual programs.
Beat the Bloat Program + Ebook
Virtual Program