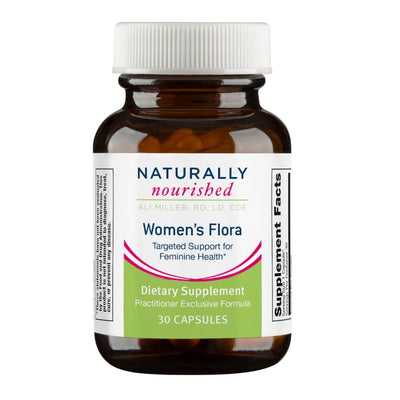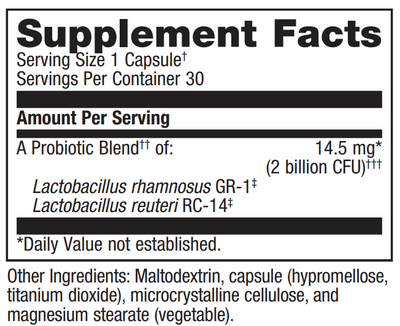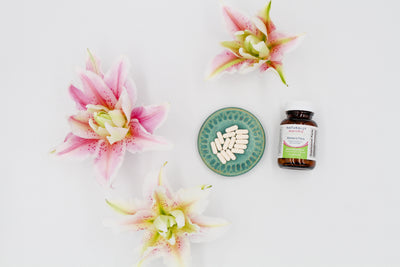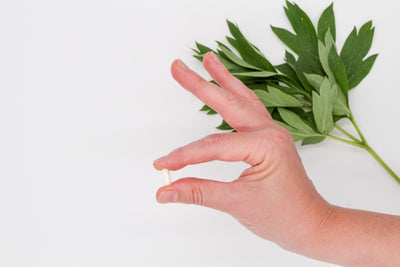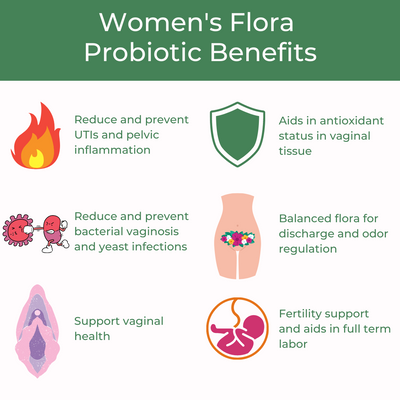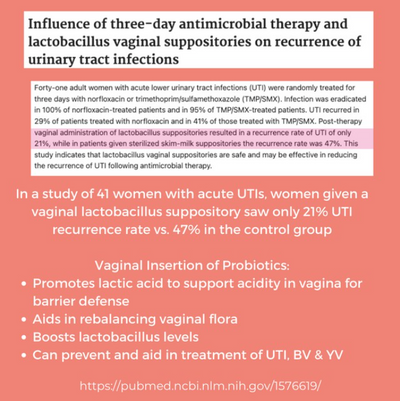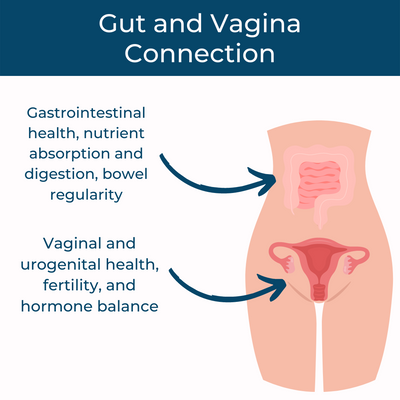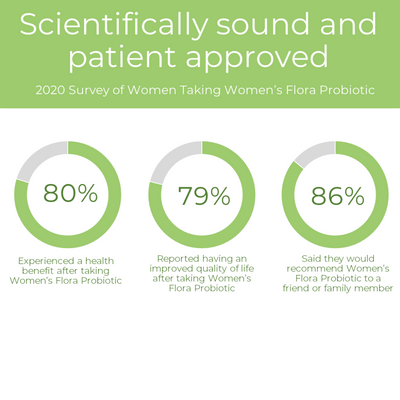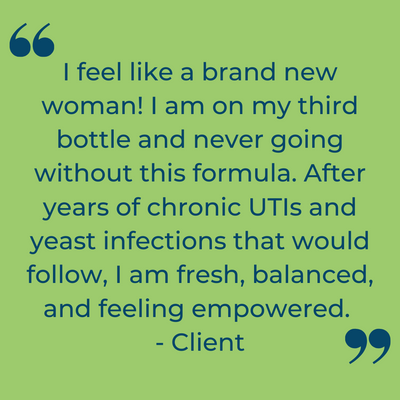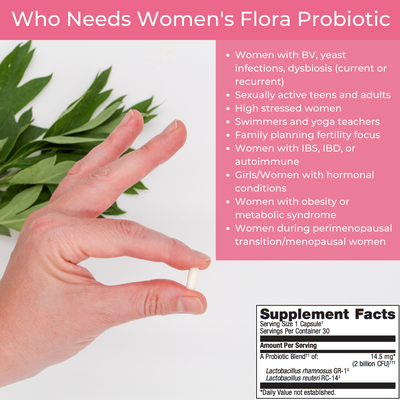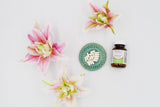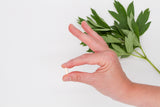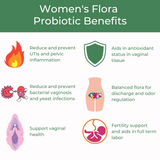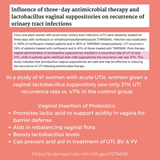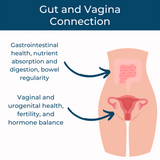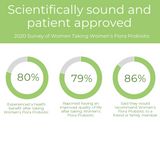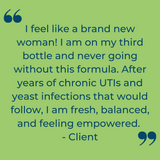 Women's Flora Probiotic
30 capsules
2 clinically proven strains to regulate vaginal health and reduce urogenital infections while optimizing antioxidant status and wellness down there

A one-two punch of probiotics to fight off pathogen and flourish positive flora for vaginal health with lactobacillus rhamnosus gr-1 and lactobacillus reuteri rc-14 Learn more
FREE shipping on orders over $150
Benefits of Women's Flora Probiotic:
Reduce and Prevent UTIs
Regulate Bacterial Vaginosis
Reduce and Prevent Yeast Infections
Support Vaginal Health
Aids in Antioxidant Status in Vagina
Balanced Flora for Discharge and Odor Regulation
Fertility Support
Reduced Pelvic Inflammation
Valuable tool for teens to elderly women
How to Take
Take one capsule at bed for prevention and wellness

For more intensive support insert a capsule vaginally and increase to 1 capsule orally at rise and at bed

Note: this formula is recommended to take in addition to your systemic probiotic such as Restore Baseline, Rebuild Spectrum, or Targeted Strength Probiotic from our Naturally Nourished line
Subscription & Use Tip
Each bottle contains 30 capsules which lasts about 1 month with preventative daily use or 2 weeks with functional use.
Safety
Safe with breastfeeding

Safe during pregnancy

Safe for Kids
Learn more
This product also supports
Digestion and Gut Health Hormones and Fertility
Description
Women's Flora Probiotic is a unique 50:50 blend of lactobacillus strains to help maintain a healthy vaginal microflora and support urogenital health. The safety and efficacy of these specific strains for women's health is supported by laboratory research and clinical evaluation with successful outcomes in including bacterial vaginosis, yeast vaginitis, and urinary tract infection (UTI).
*These statements have not been evaluated by the Food and Drug Administration. This product is not intended to diagnose, treat, cure or prevent any disease.
**Backed by ID Guarantee for purity, clinical reliability, and predicted safety via scientific identification of strains with established health benefits. 
Why Naturally Nourished
Potency

Clinical Results

Synergistic Formulas

Third Party Tested

Purity
Benefits
"I was positive for group B strep in a stool test so was concerned about pregnancy complications, along with some food-as-medicine support, I used vaginal insertion of this formula for the last 3 months of my pregnancy and tested negative for group B strep. Full term delivery and no antibiotics required, huge success."
UTI and bacteria vaginosis can lead to pelvic inflammatory disease, infertility, ectopic pregnancy, premature labor, low birth weight babies, chronic pain, and increased vulnerability to human immunodeficiency virus (HIV) and other sexually transmitted infections (STIs). The urogenital system is a combination of the urinary tract and reproductive system. Because both systems are open to the external environment, they are susceptible to infections. Some infections are introduced from outside, whereas others result from imbalances in the microbiota of the urogenital tract.
By using this formula that is safe both orally and as vaginal insertion, you get to address imbalance from both the internal blood barrier and exterior. When your urogenital system is off there are more free radicals and prooxidants created which depletes antioxidant status interfering with vaginal health and fertility, this formula is clinically proven to both reduce infections and severity as well as improve antioxidant status in the urogenital system.
How to Use
Take one capsule at bed along with your Naturally Nourished probiotic for gut health for maintenance and balanced urogenital health. To support more intensely and kick off a reset, consider 3-5 days of vaginal insertion for external direct outcomes.
If dealing with chronic yeast infections, UTIs, or bacterial vaginosis consider taking 1 at rise and 1 at bed along with 2 weeks of insertion to fully recoup and reestablish balance.
Note you can use both orally and as insertion along with medications but do separate vaginal insertion from a prescription insertion or cream by at least 8 hours for best outcomes.
Q&A
Can I take Women's Flora Probiotic with my medication?
Always consult your medical team when looking to add supplements to your medication list. There are no known drug nutrient interactions and studies have been done using these 2 strains of probiotic along with antibiotic and antifungal treatment for UTIs, yeast infections, and BV.
How do I "vaginally insert" the probiotic?
We recommend doing a vaginal insertion at bed. Using finger tips, insert the capsule about 2-3 inches into vagina similar to a tampon and lay down following insertion for best outcomes. The capsule will dissolve overnight and with morning urination there may be some additional discharge from the breakdown of the capsule, we recommend using a thin panty liner on the evening of insertion.
How quickly should it take to experience results?
Some users notice a shift in vaginal health within 3-4 days of use. To accelerate outcomes, vaginal insertion is recommended for the first 3 days of use to get the most effective direct regional support. Vaginal insertion would be recommended once or twice monthly but not during active menstruation.
Will this cause a loose bowel movement or changes in stool?
This probiotic is formulated to support the flora in women's vaginal and urinary tract not in the intestines or colon, however, there is quite an interplay of these tissues and their microbiome flora. Some users notice an improvement in bowel formation with use of this probiotic. If your bowels get imbalanced, we highly recommend doing our Probiotic Challenge
Research
This RCT double blind placebo study used the same 2 strains in our formula and saw statistically significant improvement in the probiotic arm of the 544 subjects in trial.
This formula was noted to be a strong alternative to medication in side effect-free treatment of resistant imbalanced vaginal bacteria.
Vujic G, Jajac Knez A, Despot Stefanovic V, Kuzmic Vrbanovic V. Efficacy of orally applied probiotic capsules for bacterial vaginosis and other vaginal infections: a double-blind, randomized, placebo-controlled study. Eur J Obstet Gynecol Reprod Biol. 2013 May;168(1):75-9. doi: 10.1016/j.ejogrb.2012.12.031. Epub 2013 Feb 7. PMID: 23395559.
This study demonstrated positive outcomes in vaginal mucosa including bacterial balance, improved antioxidant status, and reduced infection.
Ballini A, Santacroce L, Cantore S, et al. Probiotics Improve Urogenital Health in Women. Open Access Maced J Med Sci. 2018;6(10):1845-1850. Published 2018 Oct 20. doi:10.3889/oamjms.2018.406
Anukam et al., (2006), 'Clinical study comparing probiotic Lactobacillus GR-1® and RC-14® with met*******ole vaginal gel to treat symptomatic bacterial vaginosis'. Microbes Infect.8(12-13):2772-6.
Anukam K.C. et al., (2006), 'Augmentation of antimicrobial met*******ole therapy of bacterial vaginosis with oral probiotic Lactobacillus rhamnosus GR-1 and Lactobacillus reuteri RC-14: randomized, double-blind, placebo controlled trial'. Microbes Infect. 8(6): 1450-4.
Anukam et al., (2009), 'Oral use of probiotics as an adjunctive therapy to fluconazole in the treatment of yeast vaginitis: A study of Nigerian women in an outdoor clinic'. Microb. Ecol. Health Dis., 21(2):72-77.
Beerepoot et al., (2012), 'Lactobacilli vs antibiotics to prevent urinary tract infections: a randomized, double-blind, noninferiority trial in postmenopausal women'. Arch. Intern. Med., 172(9):704-12.
This study shows the effects of Lactobacillus Reuteri on Wrinkle Formation and Collagen Levels!
Effect of Lactobacillus reuteri Administration on Wrinkle Formation and Type I Procollagen Levels in UVB-Exposed Male Balb/c Mice
https://cellbiopharm.com/ojs/index.php/MCBS/article/view/95
Testimonials
"I feel like a brand new woman! I am on my third bottle and never going without this formula. After years of chronic UTIs and yeast infections that would follow, I am fresh, balanced, and feeling empowered."
"I was positive for group B strep in a stool test so was concerned about pregnancy complications, along with some food-as-medicine support, I used vaginal insertion of this formula for the last 3 months of my pregnancy and tested negative for group B strep. Full term delivery and no antibiotics required, huge success."
Women's Flora Probiotic
30 capsules