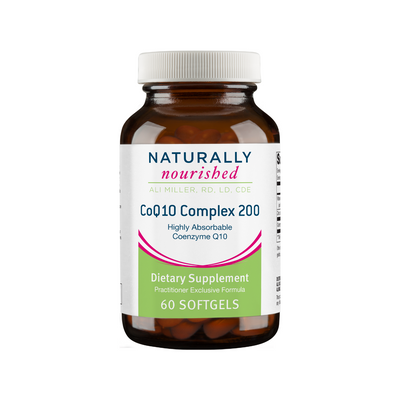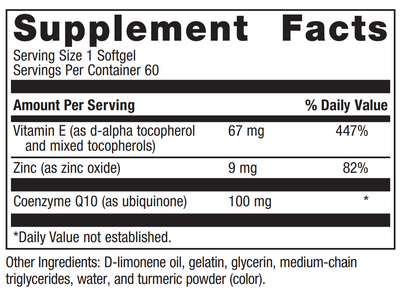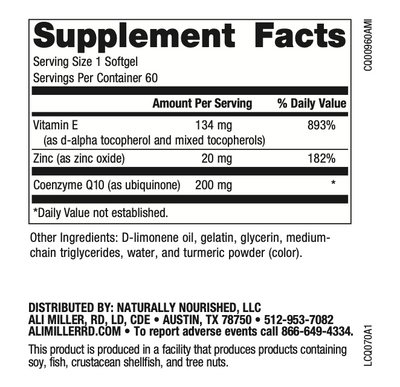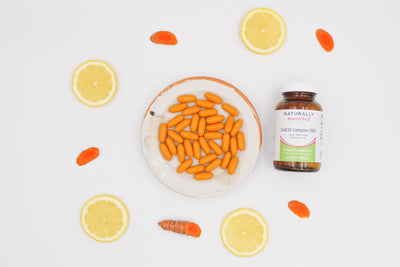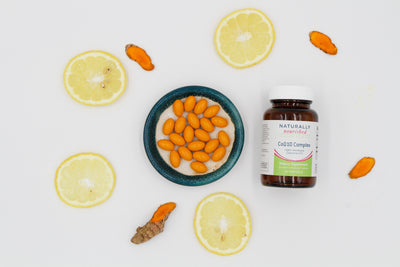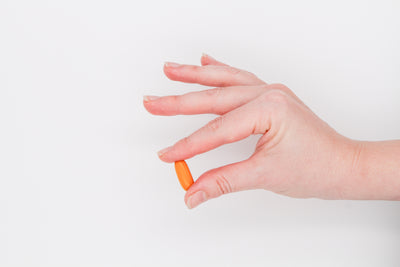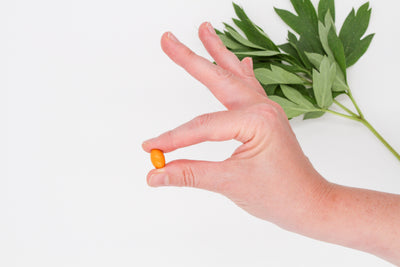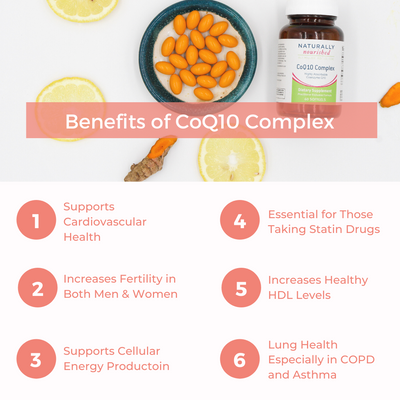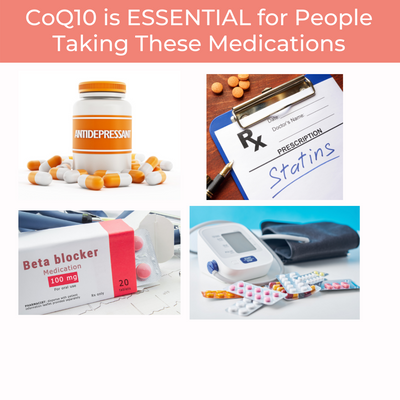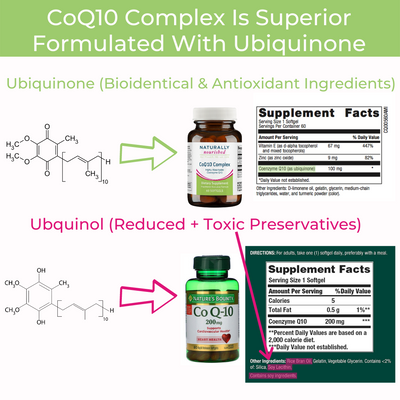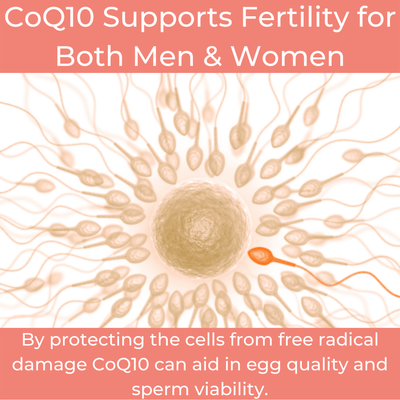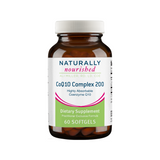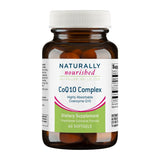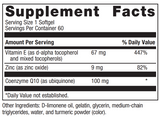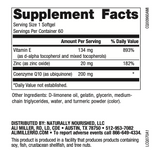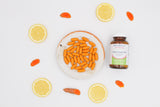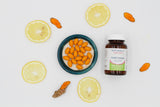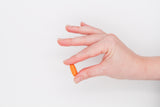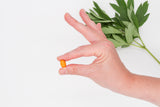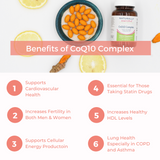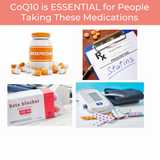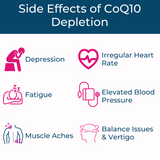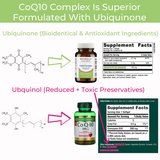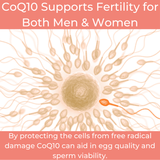 CoQ10 Complex
60 softgels
A highly bioavailable form of the antioxidant CoQ10 combined with zinc and vitamin E for stability and maximum absorption to support heart health, blood pressure, fertility and healthy aging, now available in 100 and 200mg softgelsLearn more
FREE shipping on orders over $175
CoQ10 Complex Supports:
Cardiovascular Health
Fertility in Both Women and Men
Cellular Energy Production
Essential for Those Taking Statin Drugs
Healthy HDL Levels
Reduction of C-Reactive Protein
Improvement in Exercise Performance
Insulin Sensitivity and Healthy Blood Sugar Levels
Brain Health Especially Parkinson's and Alzheimer's
Lung Health Especially in COPD and Asthma
How to Take
For general wellness, take one 100mg softgel daily with a meal
For known deficiency, cardiovascular disease, fertility support or if taking a statin drug, take 1 200mg softgel 1-2 times daily with food
Subscription & Use Tip
Each bottle contains 60 softgels which lasts 1-2 months with typical use
Safety
Safe with breastfeeding

Safe during pregnancy

Safe for Kids
Learn more
This product also supports
Energy and Performance Hormones and Fertility Immune and Wellness Inflammation & Brain
Description
CoQ10 Complex features a stabilized encapsulation of coenzyme Q10 (CoQ10) manufactured for stability, purity, and bioavailability. CoQ10 is a naturally occurring substance that is essential for energy production and is of particular importance in supporting cardiovascular health. CoQ10 has potent antioxidant properties and cell membrane stabilizing effects and may help maintain healthy blood pressure already in the normal range. This formula also provides the antioxidant vitamin E.
Encapsulated for superior bioavailability this gel cap is lined with zinc oxide and turmeric to protect the delicate photosensitive CoQ10. Our soft gel protects and enhances the antioxidant boost from CoQ10 in our unique complex. 
NOW AVAILABLE IN 2 SIZES!
100 mg per softgel capsule for daily wellness and preventative support
200 mg per softgel capsule: more concentrated support for those taking a statin drug, with known cardiovascular risk or looking for fertility outcomes
Why Naturally Nourished
Potency

Clinical Results

Synergistic Formulas

Third Party Tested

Purity
Benefits
CoQ10 is present in every cell of your body with the highest concentration in the heart, kidneys, lungs and liver. It serves as an antioxidant in the body, protecting cells from oxidative damage and is essential for the production of energy in your cells. Studies have shown efficacy in treatment of heart failure and cardiovascular disease as well as increasing favorable HDL cholesterol and reducing high-sensitivity C-reactive protein, an inflammatory biomarker. Low CoQ10 levels have been associated with greater damage to the tissues after a heart attack or stroke.
CoQ10 is an essential supplement for those taking a statin medication as we see these drugs to deplete CoQ10 levels. Supplementation with CoQ10 can reduce statin-related muscle symptoms such as aches and weakness.
The other area where CoQ10 really shines is fertility! CoQ10 depletion is directly involved in age-related decline in fertility due to a decrease in the number and quality of available eggs. Supplementation with CoQ10 can improve egg quality and has also been seen to improve sperm quality, motility and activity by increasing antioxidant protection.
How to Use
For normal use, take one 100mg softgel daily with a meal. Because CoQ10 is fat soluble it should always be taken with food to support absorption.
For those with known deficiency, heart disease, dealing with fertility struggles or currently undergoing IVF, increase to the 200mg softgel once or twice daily with a meal.
Q&A
Can I take CoQ10 Complex with my medication?
Always consult your medical team when looking to add supplements to your medication list. There may be an interaction for individuals taking certain blood thinning medications as well as diabetic medications meant to control hyperglycemia.
Why ubiquinone not ubiquinol form?
Ubiquinone is the form your body produces aka the endogenous form. The majority of clinical studies have used ubiquinone form in supplementation. We are aware there are some studies that demonstrate ubiquinol the reduced form of CoQ10 in higher plasma levels with supplementation when compared to ubiquinone form but when assessing intracellularly (or inside the cell) where mitochondria are the ubiquinone in emulsified capsule is superior delivery.
Ubiquinone is the form of CoQ10 delivered to the mitochondria for the electron transfer chain (ETC) to generate energy to the cells. Ubiquinol which is the reduced circulatory form is not usable intracellularly and the conversion back to the necessary ubiquinone form is unknown.
Ubiquinone has absorption and stability issues as it is light sensitive and the structure is difficult to absorb. Our unique complex includes zinc oxide and turmeric to line the sofgel and protect agains light oxidation as well as vitamin E and medium chain triglycerides to enhance delivery into your cells for use.
Which dosage do I need?
For daily wellness and general antioxidant support, the 100mg softgel once daily should suffice. If you have known deficiency, are on a statin drug, have heart disease, are undergoing IVF or dealing with fertility struggles, you likely need a more concentrated dosage. Use the 200mg softgel 1-2 times daily.
Research
This study showed improvement of symptoms and reduced risk of dying in individuals with heart failure
This study showed reduced hospitalizations and serious complications in those with heart failure
CoQ10 Complex
60 softgels