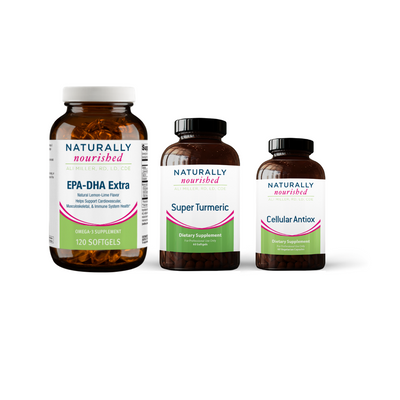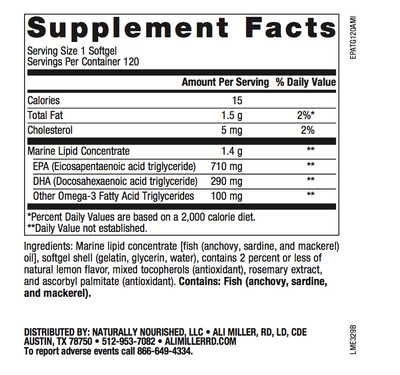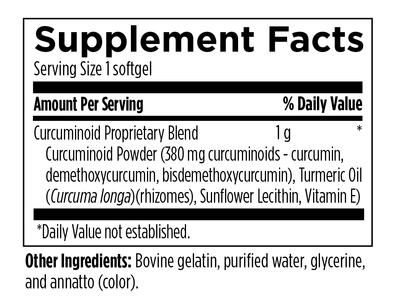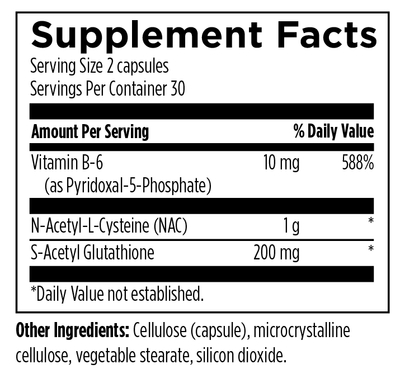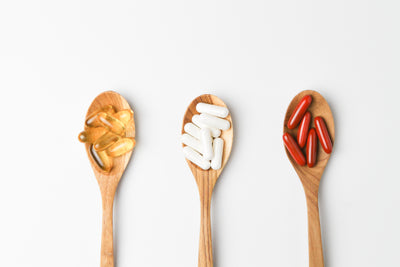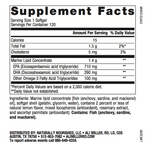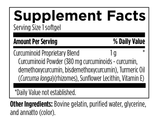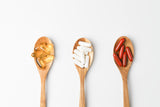 Anti Inflammatory Bundle
Cellular Antiox 60 capsules
EPA-DHA Extra 120 softgels
Super Turmeric 60 capsules
Regular price
$192.30
$169.22
Our top 3 supplements for managing inflammatory conditions, pain and autoimmune disease!
FREE shipping on orders over $150
Anti Inflammatory Bundle Supports:
Reduction of Chronic Inflammation
Arthritis and Joint Pain
Cardiovascular Health
Detoxification
Autoimmune Conditions
How to Take
Cellular Antiox 1 at rise, 1 mid-afternoon
EPA-DHA Extra 1 at breakfast, 1 at dinner
Super Turmeric 1 at breakfast, 1 at dinner
Subscription & Use Tip
Lasts 1 month with typical use
Please note: bundles are discounted at 12% to provide you an affordable access point. Additional subscription discounts will not be provided on bundles.
Safety
Safe with breastfeeding

Not recommended during pregnancy
This product also supports
Inflammation & Brain
Description
Inflammation is the root cause of most chronic illness. This bundle provides anti-inflammatory support for pain, heart health, chronic fatigue, autoimmune disease and other inflammatory conditions by supporting the body with detoxification support, potent omega-3s, and curcuminoids. These three formulas were selected to cool the body down!
Cellular Antiox: Glutathione is the most potent antioxidant playing a role in chronic fatigue syndrome, inflammation, detoxification, and cellular defense. The unique delivery of acetylated form of glutathione is paired with NAC and B6 for optimum absorption and bioavailability. S-acetyl-glutathione is well-suited for oral ingestion, because this acetyl group protects glutathione from breaking down in the gastrointestinal tract; once absorbed and inside the cells it is removed, thus leaving the glutathione molecule intact. This product also includes N-acetyl-cysteine (NAC) and vitamin B6, both of which are important for the production of glutathione. This formula is used in the Naturally Nourished Clinic to reduce inflammation, toxicity, arthritic pain and chronic fatigue.
EPA-DHA Extra features a concentrated, purified source of omega-3 fatty acids from sustainably sourced, coldwater fish. Each softgel provides a total of 710 mg EPA and 290 mg DHA. Our vendor tests every batch for freshness, microbial contaminants, quality measures, heavy metals, environmental toxins and pesticides. Omega-3 fatty acids can support healthy cardiovascular, immune, and joint pain.
Super Turmeric: We love this highly bioavailable curcuminoid formulation! This unique potent formula provides the most bioavailable powdered form of turmeric paired with turmeric oil to enhance delivery and absorption to reduce inflammation, support detox, and provide an antioxidant boost to protect cells from damage.
* These statements have not been evaluated by the Food and Drug Administration. This product is not intended to diagnose, treat, cure or prevent any disease.
Why Naturally Nourished
Potency

Clinical Results

Synergistic Formulas

Third Party Tested

Purity
How to Use
Cellular Antiox 1 at rise, 1 mid-afternoon
EPA-DHA Extra 1 at breakfast, 1 at dinner
Super Turmeric 1 at breakfast, 1 at dinner
Anti Inflammatory Bundle
Cellular Antiox 60 capsules
EPA-DHA Extra 120 softgels
Super Turmeric 60 capsules