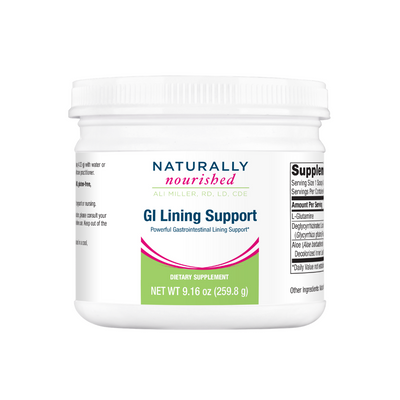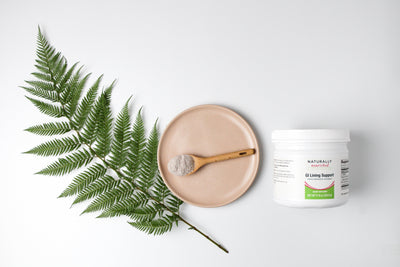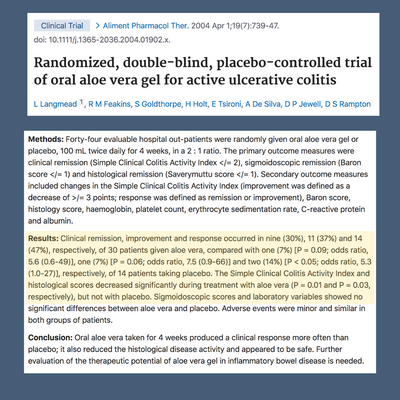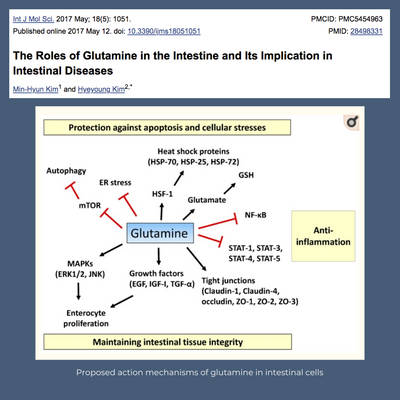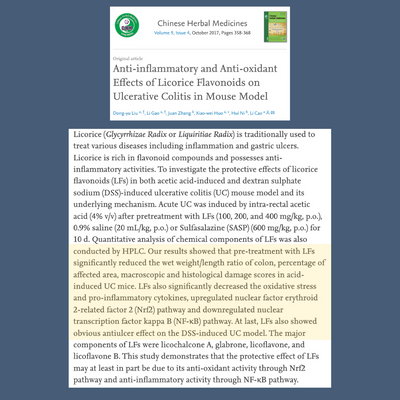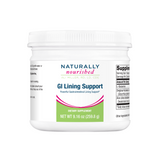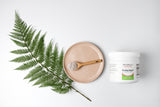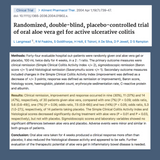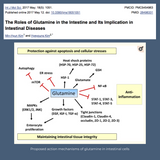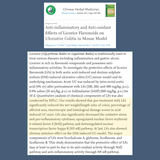 GI Lining Support
60 scoops
A powerful protective gut shield to reduce food sensitivity and repair leaky gut while enhancing growth, development, performance and muscle recovery.

GI Lining Support is used in the Naturally Nourished Clinic as the first line of defense for inflammatory gut conditions, heartburn and reflux. Learn more
FREE shipping on orders over $175
GI Lining Support Promotes:
Healthy gut tissue and leaky gut repair
Reduced food sensitivity
Immune support
Reduced sugar cravings and addictive tendency
Endurance performance
Skin health especially autoimmune conditions
Reduced heartburn and ulcers
How to Take
1 scoop at bed mixed with 2-4 oz water for foundational wellness and digestive support.

If diagnosed with inflammatory bowel disease or dealing with significant food sensitivity, gastritis, or and gut irritation increase to 2-3 scoops per day with majority at bed.
Safety
Safe with breastfeeding

Not recommended during pregnancy
Safe for Kids
Learn more
This product also supports
Digestion and Gut Health Energy and Performance
Description
GI Lining Support is a powerful powder with L-glutamine, DGL, and aloe vera that serve to fuel gut cells and coat and protect tissue supporting leaky gut repair and reducing food sensitivities while supporting endurance, athletic performance, and stress resilience. 
GI Lining Support is used in the Naturally Nourished Clinic as the first line of defense for inflammatory gut conditions (gastritis, esophagitis, Crohn's disease, colitis), heartburn and reflux, as well as used in our elimination diet food sensitivity MRT protocol. 
A powerful protective gut shield to reduce food sensitivity and repair leaky gut.
Each scoop of GI Lining Support powder provides 3.5 grams of glutamine, a key amino acid for gut health. Glutamine is the preferred substrate for both enterocytes (gut cells) and other rapidly dividing cells, such as immune cells. As the diagram indicates, glutamine helps maintain thereby protecting the intestinal tract. 
GI Lining Support provides additional GI support with special forms of licorice root extract and aloe vera leaf. Licorice root has been used for centuries in traditional medicine. Recent research in a number of small scale clinical trials demonstrated a potential benefit for deglycyrrhizinated licorice (DGL) in supporting the gastric mucosa.
DGL is a licorice root extract in which the glycyrrhizin has been removed. Glycyrrhizin is believed to be responsible for some of the negative side effects (such as sodium and water retention) originally reported in clinical studies with whole licorice root extract.
Aloe vera extract has been used in traditional medicine for over 2000 years. It may help to gently soothe and support the lining of the intestine.  In addition, a proprietary extraction process removes the bitter principles of aloe to prevent a laxative effect.
GI lining powder features:
3.5 grams of the amino acid glutamine, which provides both a source of fuel and precursors for growth to the rapidly dividing cells of the intestinal lining.
500mg Deglycyrrhizinated Licorice DGL to provide potent support gastrointestinal health.
50mg of a premium extract of aloe leaf to support a healthy intestinal lining.
No additives or fillers with exception of natural flavors vanilla and nutmeg to balance bitterness.
* These statements have not been evaluated by the Food and Drug Administration. This product is not intended to diagnose, treat, cure or prevent any disease.

Why Naturally Nourished
Potency

Clinical Results

Synergistic Formulas

Third Party Tested

Purity
Benefits
We love this delicious powder that serves to coat and protect the gut reducing food sensitivities and inflammation while enhancing exercise performance and immune health. As stress alone can wear at the GI tract this can serve to protect the gut which can otherwise get damaged from anxiety or mental demands. Stress in and of itself can drive leaky gut by increasing LPS and Secretory IgA AND it can cause us to reach for a quick "hit" of sugar which might feel good in the moment but merely perpetuates distress!
GI lining is an insurance policy (NOT to be confused with a permission slip) for supporting your system through times of increased stress as well as increased temptation and indulgence! Glutamine is used in treatment of drug and alcohol addiction and can be used to nip a sugar craving in the bud before you find yourself staring at the bottom of a box of cookies! It aids in GABA production in the brain to reduce excitatory stress response and supports the immune system via its role in gut lining integrity and healing leaky gut. Glutamine can also aid in maintenance of lean body mass and support optimal workout recovery.
I take this nightly at 1 scoop and increase to 2 under times of travel, high stress, dining out or at a family member's home or with increased alcohol consumption! You can mix the powder with water OR just stick the powder in your mouth and chase with a swig of water (that's how I do it!).
How to Use
Dosage for children: L-glutamine seems to be safe and tolerated and is included in enteral tube feeds for low birth weight babies. Start with 1/2 the recommended dosage for children at 30+ pounds. For toddlers and babies, consult your pediatrician. Research demonstrates safety and efficacy of L-glutamine in clinical trials of 7 year olds using 24g/day which would be >6 scoops of my formula which would not be necessary unless dealing with chronic condition and malnourishment.
Lima, Noélia L; Soares, Alberto M; Mota, Rosa MS; Monteiro, Helena SA; Guerrant, Richard L; Lima, Aldo AM, Wasting and Intestinal Barrier Function in Children Taking Alanyl-Glutamine–Supplemented Enteral Formula, Journal of Pediatric Gastroenterology and Nutrition: March 2007 - Volume 44 - Issue 3 - p 365-374 doi: 10.1097/MPG.0b013e31802eecdd
Pregnancy use: Glutamine has been assigned to pregnancy category C by the FDA. Animal reproduction studies have not been reported. There are no controlled data in human pregnancy; however many animal studies show enhanced fetal and pregnancy outcomes especially in risk of protein malnourishment. Glutamine should only be given during pregnancy when benefit outweighs risk.
Considerations: Note there are no carbohydrates in this product and it will not interfere with a fast, but it will taste sweet due to the deglycerized licorice and vanilla bean in natural flavors.
Q&A
Can I take GI Lining Support with my medication?
Always consult your medical team when looking to add supplements to your medication list. There are no known drug nutrient interactions especially with the licorice root as DGL form.
The licorice in GI Lining Support has been processed to remove glycyrrhizin, which has been associated with sodium and water retention, as to not have an impact on patients with elevated blood pressure. In addition, a proprietary extraction process removes the bitter principles of aloe to prevent a laxative effect.
What are the "natural flavors" in this product?
The natural flavors include vanilla bean and nutmeg, they are added not to truly flavor the product but to offset the natural bitterness that we can see with the active ingredients. GI Lining Support has a bland flavor that has a slight natural anise hint and delicate sweetness from the DGL yet it does not have non-caloric sweeteners or carbohydrates in the formula.
How quickly should it take to experience results?
The anti-inflammatory effects of this formula can be experienced immediately when coating the esophagus and gastric area when experiencing heartburn or reflux. To see significant impact on gut cells health and improved gut lining with reduced food reactivity or inflammatory bowel flare, results can be seen with higher dosage of 2-3 scoops per day in 5-7 days or so.
Research
Various flavonoids found in DGL have also been shown to be bactericidal toward H pylori and may account for some of the antiulcer activity preserved with the removal of glycyrrhizin.
Fukai T, Marumo A, Kaitou K, Kanda T, Terada S, Nomura T. Anti-Helicobacter pylori flavonoids from licorice extract. Life Sci. 2002;71(12):1449-1463.
DGL has demonstrated the ability to increase mucin, possibly by increasing the number of mucous secreting cells in the stomach.
Van Marle J, Aarsen PN, Lind A, van Weeren-Kramer J. Deglycyrrhizinised liquorice (DGL) and the renewal of rat stomach epithelium. Eur J Pharmacol. 1981;72(2-3):219-225.
These findings indicate that Glutamine plays an important role in mucosal barrier function by enhancing cell growth and maintaining membrane integrity in response to oxidative stress.
Ning Jiao, Zhenlong Wu, Yun Ji, Bin Wang, Zhaolai Dai, Guoyao Wu, L-Glutamate Enhances Barrier and Antioxidative Functions in Intestinal Porcine Epithelial Cells, The Journal of Nutrition, Volume 145, Issue 10, October 2015, Pages 2258–2264, https://doi.org/10.3945/jn.115.217661
Benefits to support aloe vera use include skin conditions, diabetes, gastrointestinal health and constipation.
Foster M, Hunter D, Samman S. Evaluation of the Nutritional and Metabolic Effects of Aloe vera. In: Benzie IFF, Wachtel-Galor S, editors. Herbal Medicine: Biomolecular and Clinical Aspects. 2nd edition. Boca Raton (FL): CRC Press/Taylor & Francis; 2011. Chapter 3. Available from: https://www.ncbi.nlm.nih.gov/books/NBK92765/
This study saw improvements in Ulcerative Collitis driving remission.
Langmead L1, Feakins RM, Goldthorpe S, Holt H, Tsironi E, De Silva A, Jewell DP, Rampton DS. Randomized, double-blind, placebo-controlled trial of oral aloe vera gel for active ulcerative colitis. Aliment Pharmacol Ther. 2004 Apr 1;19(7):739-47.
Coeffier M., Marion-Letellier R., D'echelotte P. Inflamm Bowel Dis. Volume 16, Number 3, March 2010 Kaczor, T. Natural Medicine Journal 1(3), November 2009.
GI Lining Support
60 scoops