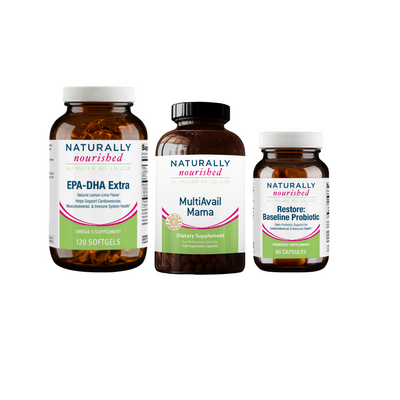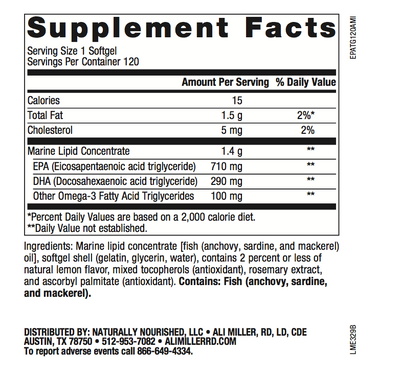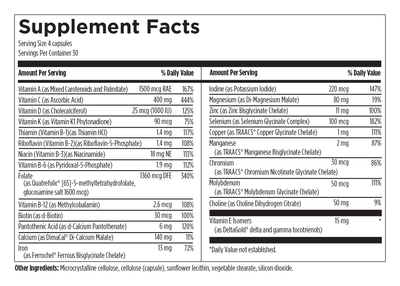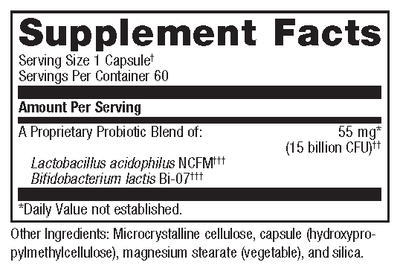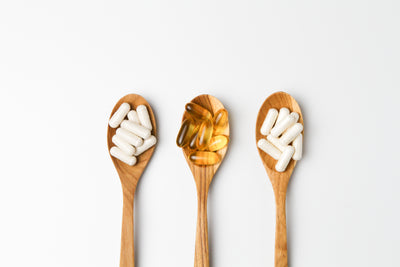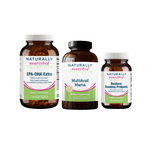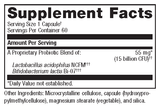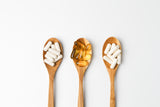 Mama to Be Bundle
MultiAvail Mama 120 capsules
EPA-DHA Extra 120 softgels
Restore Baseline Probiotic 1 at bed
Regular price
$165.10
$145.29
For the mamas and mamas to be, whether pregnant, trying to conceive or breastfeeding, this bundle supports your body in growing a super baby!
FREE shipping on orders over $150
Mama-to-Be Bundle Supports:
Healthy growth and development of baby
Cognitive and neurological health
Pregnancy and breastfeeding
Immune and digestive health
How to Take
MultiAvail Mama 2 with food twice daily
EPA-DHA extra 1 with food twice daily
Restore Baseline Probiotic 1 at bed
Subscription & Use Tip
Lasts 1 month with typical use
Please note: bundles are discounted at 12% to provide you an affordable access point. Additional subscription discounts will not be provided on bundles.
Safety
Safe with breastfeeding

Safe during pregnancy
This product also supports
Hormones and Fertility
Description
Are you pregnant or trying to conceive and looking to support your body and grow a super baby? Quality nutritional supplementation is essential for growth and development, as well as cognitive and neurological function in both babe and mama. With this bundle, you are ready to rock out your best pregnancy and provide baby with nourishment, brain boost, and immune support! Our MultiAvail Mama provides a great foundation with bioavailable nutrients and methylated Bs. Pair this with the brain enhancing support of a potent DHA (most prenatals in powdered forms provide less than 1/10 of your need and you can't get it in a powdered capsule!) and EPA anti-inflammatory fish oil for a super boost. The add on of Restore Baseline Probiotic ensures during this immune-compromised time, mama's body is loaded with good bacteria to defend against pathogens and foodborne illness as well as cold, virus, and illness while providing a nice boost in the microbiome to support healthy inoculation for baby!
MultiAvail Mama provides optimal supplementation for pregnant women, lactating women, and women wishing to become pregnant. The earlier supplementation begins the better because women need adequate nutrient stores to meet the greater nutrient demands for a growing baby. This prenatal multivitamin contains a proprietary NatureFolate™ blend of active isomer naturally-occurring folates as a combination of L-5-MTHF and calcium folinate in place of synthetic folic acid.
The minerals chosen for MultiAvail Mama are true chelates, which provide superior absorption compared to those found in standard prenatal vitamins. These minerals are dosed at levels to help achieve optimal results, such as:
Calcium and magnesium – healthy bone formation
Ferrochel chelated iron – most bioavailable on the market, non-constipating
Significant levels of chelated zinc – to reduce risk of pre-term babies
Iodine – deficiency in infancy can lead to learning disabilities
EPA-DHA Extra: features a concentrated, purified source of omega-3 fatty acids from sustainably sourced, coldwater fish. Each softgel provides a total of 710 mg EPA and 290 mg DHA. Our vendor tests every batch for freshness, microbial contaminants, quality measures, heavy metals, environmental toxins and pesticides. Omega-3 fatty acids can support healthy cardiovascular, immune, and joint pain.
Restore Baseline Probiotic: provides a dairy-free base for a blend of highly viable, pure strains of Lactobacillus and Bifidobacterium the two most researched strains for optimal digestive, immune, and microbiome function. This is our "baseline" formula in the Naturally Nourished clinic to aid in restoring optimal gut health as a foundational ongoing baseline formula.
* These statements have not been evaluated by the Food and Drug Administration. This product is not intended to diagnose, treat, cure or prevent any disease.
Why Naturally Nourished
Potency

Clinical Results

Synergistic Formulas

Third Party Tested

Purity
Mama to Be Bundle
MultiAvail Mama 120 capsules
EPA-DHA Extra 120 softgels
Restore Baseline Probiotic 1 at bed