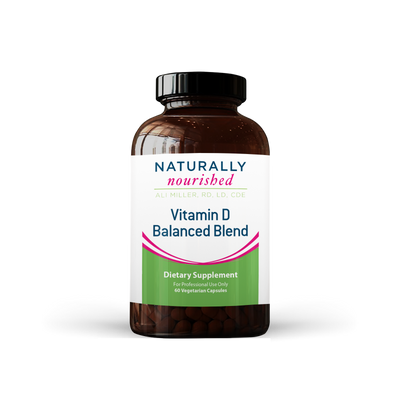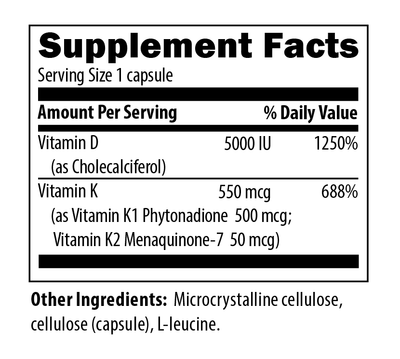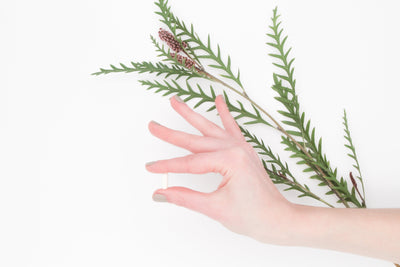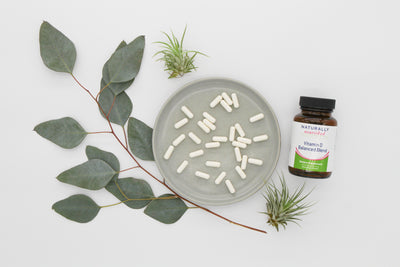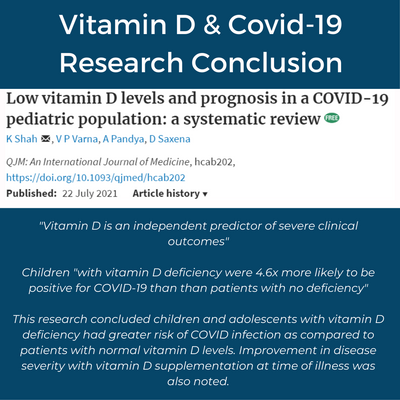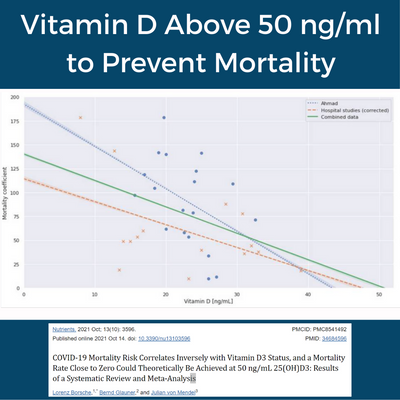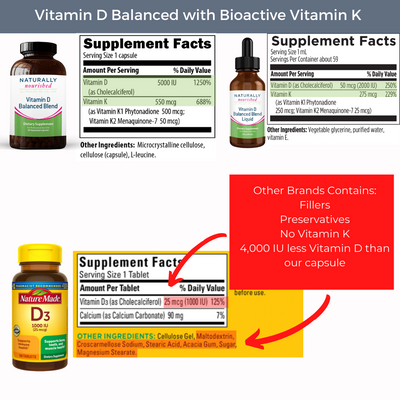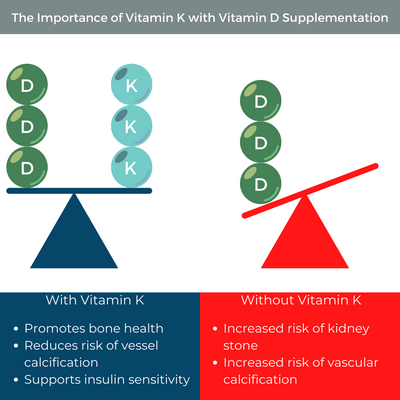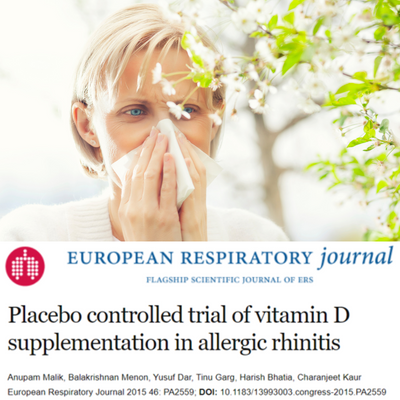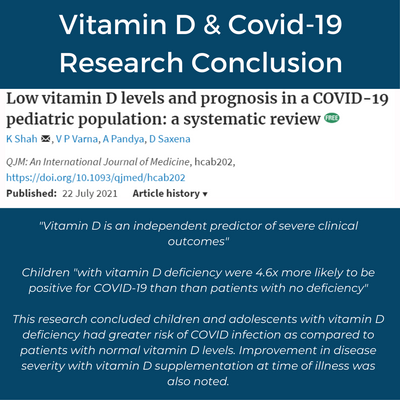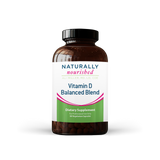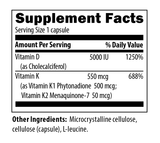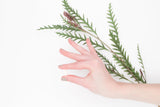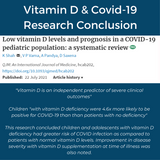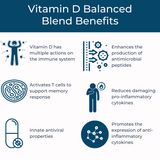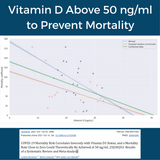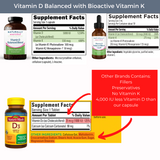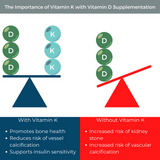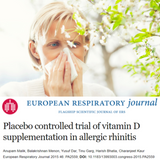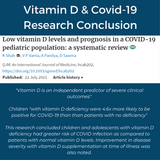 Vitamin D Balanced Blend
60 capsules
Easy to absorb high dose vitamin D balanced with bioactive vitamin K to support utilization where needed for immune and bone health while preventing calcification of soft tissues or hardening of arteries. Learn more
FREE shipping on orders over $150
Benefits of Vitamin D Balanced Blend:
Immune health
Bone and skeletal support
Vascular health
Hormone support
Protects prostate colon and breast tissue
How to Take
Take 1 daily with food or as prescribed by your healthcare practitioner
Subscription & Use Tip
Contains 60 capsules which lasts 2 months with typical use.

Purchase a bundle and SAVE 12%! This product is also featured in Immune Support Bundle
Safety
Safe with breastfeeding

Safe during pregnancy

Safe for Kids
Learn more
This product also supports
Calm and Mood Detox and Liver Support Hormones and Fertility Immune and Wellness Thyroid and Adrenals
Description
The benefits of vitamin D are broad and well supported by medical literature, however, long term high dose vitamin D supplementation on its own may drive unfavorable stiffening of arteries, kidney stones, and calcification of soft tissues.
Vitamin D Balanced Blend: A easy to absorb high dose vitamin D paired with bioactive vitamin K to support utilization where needed while preventing calcification of soft tissues. This balanced blend provides a clinically useful dose of vitamin D3 along with vitamin K as both K1 and the MK-7 form of K2 to support absorption and reduced risk of calcification.
Vitamins D and K are essential for optimal bone and arterial health and for maintaining the immune system in proper balance. The amount of vitamin D and K in this formula may be beneficial for those who do not get adequate sun exposure and/or dietary sources of these vitamins.
* These statements have not been evaluated by the Food and Drug Administration. This product is not intended to diagnose, treat, cure or prevent any disease.
Why Naturally Nourished
Potency

Clinical Results

Synergistic Formulas

Third Party Tested

Purity
Benefits
The Relationship Between Vitamin D and Vitamin K
Vitamins D and K are essential for optimal bone and arterial health and for maintaining a healthy immune system. Vitamins D and K work as a team. Increasing the amount of vitamin D via supplementation, in the presence of insufficient levels of vitamin K, can increase the risk of inappropriate calcium deposition in the soft tissue (such as arteries and joints), and can have a negative effect on blood vessel elasticity. However, when adequate levels of vitamin K are present along with vitamin D, calcium can be properly directed to the necessary areas of the body, mainly in bones and teeth. Increasing vitamin D levels increases the need for vitamin K. The amount of vitamins D and K in this formula may be beneficial for those who do not get adequate sun exposure and/or dietary sources of these vitamins.
The Role of Vitamin D
Vitamin D assists with proper bone health, as it helps regulate the body's calcium levels. When calcium levels are low, vitamin D stimulates calcium absorption and reduces calcium excretion, thereby encouraging healthy bones and teeth.
In addition, vitamin D helps to support a proper immune response in the body. Healthy prostate, colon and breast tissues are also supported by vitamin D.
The Role of Vitamin K
Both forms of vitamin K are important to our health: Vitamin K1 (phytonadione) is the naturally occurring form, found predominantly in
leafy green vegetables; while vitamin K2 (Menaquinone-7) is a product of soy fermentation and has the special property of metabolizing slowly throughout the day. Vitamin K is important for directing the transport of calcium into bone and teeth for optimal strength.
How to Use
Take 1 daily with food or as recommended by your healthcare provider. Taking at meal time enhances absorption as you will have fat in your meals and vitamin D is fat soluble. Based on your level of vitamin D deficiency, you may take two capsules for a period of time to get levels back to optimal status, discuss and monitor with your provider.
It is recommended to monitor vitamin D levels semi-annually when using vitamin D supplementation. Aim for a range within 50-100 ng/mL. If your value is over 90, consider reducing from daily use to ever other day.
CAUTION: Vitamin K may adversely interact with anticoagulation drugs known as blood thinners. Patients taking these medications should be medically supervised while taking this product.
Want to know your Vitamin D status? Order a Vitamin D Blood Spot Test Kit that you can complete in the comfort of your home to ensure adequate levels! Check it out here.
Q&A
How can I test my Vitamin D status?
Vitamin D plays a vital role in immune, hormone, thyroid, cardiovascular and metabolic health. Ensuring you are at an optimal level of 50-80ng/mL is important for optimal health. We offer a convenient at home blood spot test will give you an accurate value so you can adjust your supplementation appropriately and ensure you are in an optimal state for cold, flu, virus season. For details and to purchase click here.
Research
References
1. Vitamin D toxicity redefined: vitamin K and the molecular mechanism. Masterjohn C. Med Hypotheses. 2007;68(5):1026-34. Epub 2006 Dec 4.


Vitamin D Balanced Blend
60 capsules