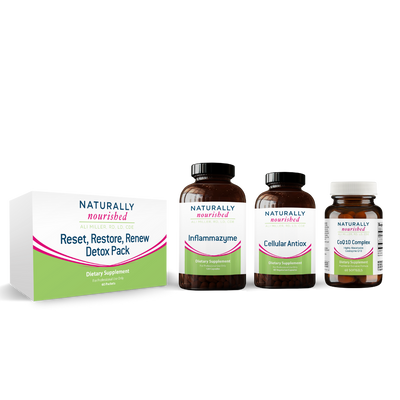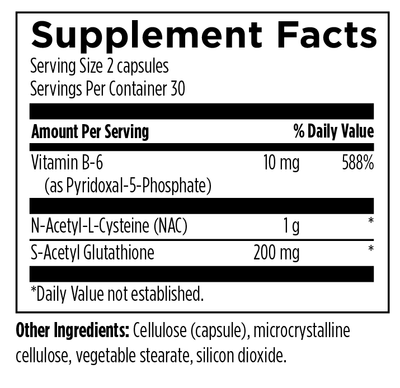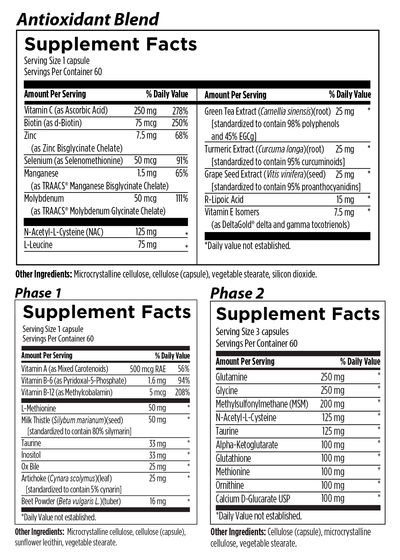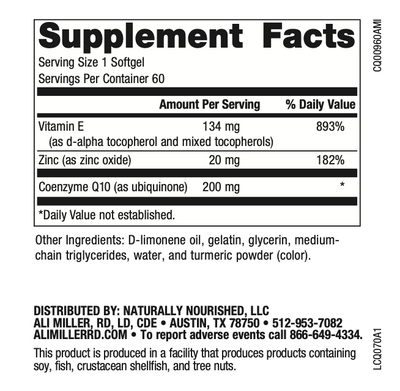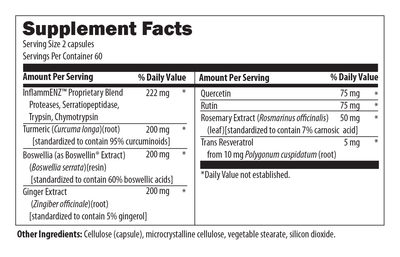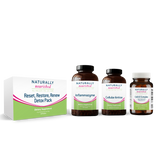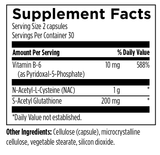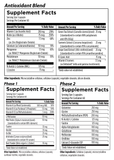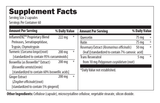 Post Viral Rebound Bundle
Reset, Restore, Renew Detox Packs 60 Packs
CoQ10 Complex 100 60 softgels
Inflammazyme 120 capsules
Cellular Antiox 60 capsules
Regular price
$318.20
$280.00
Our go to formulas for rebounding your body and recovering post-infection to prevent long haul syndrome
FREE shipping on orders over $175
Post Viral Rebound Bundle Promotes:
Recovery after viral infection
Detoxification of viral debris post infection
Improved energy and mental clarity
Prevention of blood clots
Prevention and remission of long haul syndrome
Lymphatic and metabolic support
How to Take
Reset, Restore, Renew Detox Packs 1 pack daily
CoQ10 Complex 1 daily with food
Inflammazyme 2 capsules without food 2 times daily
Cellular Antiox 1 at rise and 1 mid-day
Subscription & Use Tip
Lasts 1-2 months with typical use
Please note: bundles are discounted at 12% to provide you an affordable access point. Additional subscription discounts will not be provided on bundles.
Safety
Not recommended during pregnancy
This product also supports
Immune and Wellness
Description
This bundle is designed for rebounding your body and recovering post-infection to prevent and address long haul syndrome. These four supplements help to clean up the "debris" left behind from your immune system response to infection or injection with antioxidant and detoxification emphasis. The anti-inflammatory lymphatic support aids in reducing post-viral symptoms such as brain fog and fatigue often seen post viral infection. It is recommended to use these for at least 1 month after active illness to support a robust recovery. For those dealing with coinfection of Lyme disease, Epstein-Barr virus, mold toxicity, parasite or other chronic infection this bundle should be used monthly for at least 6 months or until remission. 
Reset Restore Renew Detox Packs serve to Reset your Metabolism, Restore your Digestion and Renew your Vitality with our Detox Support Packs. Each pack contains an antioxidant blend, phase 1 detox support for liver and gallbladder, and phase 2 detox support to aid in safe excretion of toxins from the body. 

Inflammazyme  This potent anti-inflammatory product features a combination of herbs, nutrients and proteolytic enzymes for influencing the inflammatory response, supporting the natural clearance of tissue build up proteins like kinin and fibrin (that drive tissue build up and pain), and for supporting healthy lymphatic drainage. This formula also may reduce blood clot risk, a known side effect of covid infection and injection.
CoQ10 Complex 100 features a stabilized encapsulation of coenzyme Q10 (CoQ10) manufactured for stability, purity, and bioavailability. CoQ10 is a naturally occurring substance that is essential for energy production and is of particular importance in supporting cardiovascular health. CoQ10 has potent antioxidant properties and cell membrane stabilizing effects and may help maintain healthy blood pressure. This formula also provides the antioxidant vitamin E to further support cardiovascular health. 
Cellular Antiox a potent combination of NAC and glutathione, two powerful antioxidants shown in research to reduce viral load, lessen severity of infection, decrease oxidative stress and dampen inflammatory progression. NAC has additional roles in increasing oxygenation, repairing lung tissue, and acting as an expectorant to break up lingering mucus or phlegm. 
* These statements have not been evaluated by the Food and Drug Administration. This product is not intended to diagnose, treat, cure or prevent any disease.
Why Naturally Nourished
Potency

Clinical Results

Synergistic Formulas

Third Party Tested

Purity
How to Use
How to take:
Reset, Restore, Renew Detox Packs 1 pack daily
*Increase to 1 pack 2-3x/day if fluid retention, brain fog, elevated liver enzymes

CoQ10 Complex 1 daily with food
*Increase to 2-3/day if arrhythmia, fatigue, heart disease risk

Inflammazyme 2 capsules without food 2 times daily
*Increase to 3 capsules 3x/day if pain, aches, blood clot or stroke risk

Cellular Antiox 1 at rise and 1 mid-day
*Increase to 4/day if fatigue, respiratory stress, joint pain, mold exposure or chronic cough
Post Viral Rebound Bundle
Reset, Restore, Renew Detox Packs 60 Packs
CoQ10 Complex 100 60 softgels
Inflammazyme 120 capsules
Cellular Antiox 60 capsules